Iguana Removal in Weston, FL
If you live in Weston, you have likely encountered more than one iguana either on your property or nearby. These animals are colorful and may catch the attention of children who may imagine them as dinosaurs or other types of monsters. Yet, they are also capable of causing quite a bit of destruction to backyards, landscaping, sea walls, docks, and homes.
If you are dealing with iguanas and have had problems controlling them, contact the iguana removal experts at Iguana Control today. We have the knowledge and expertise needed to reduce and control the iguana population on your property.
Whether you have Black Spinytail iguanas, Mexican Spinytail iguanas, or the common green iguana, we specialize in offering our clients in residential and commercial properties complete iguana removal Weston solutions.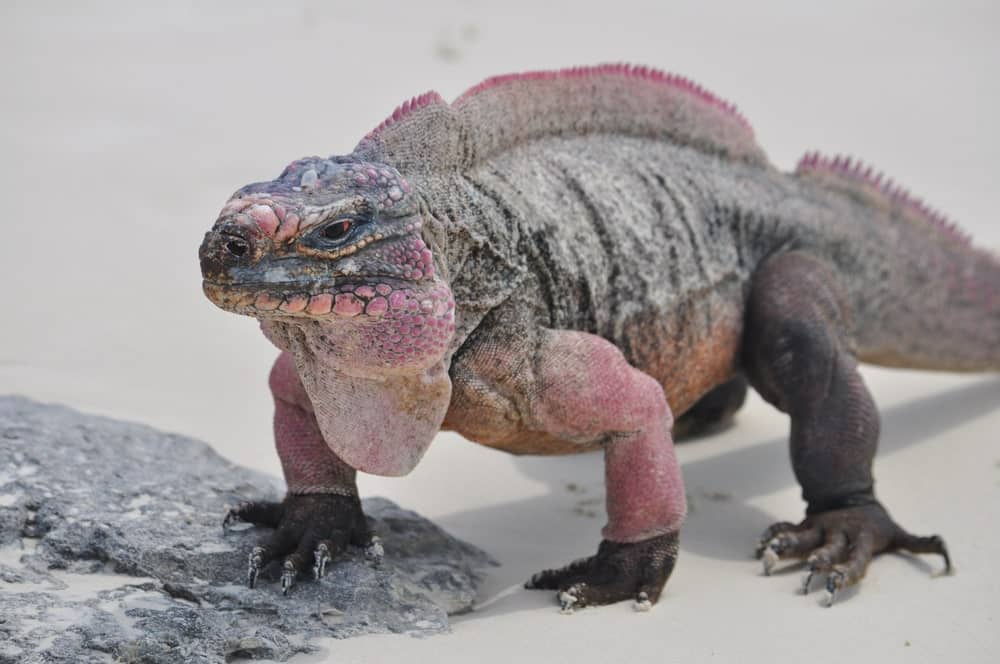 Our Iguana Control Services in Weston FL
At Iguana Control, we are pleased to provide our clients with a full range of iguana control options, always aiming at returning the peace and tranquility you want to enjoy whenever you are in your backyard, enjoying the outdoors, or simply knowing that your property is safe from these creatures that are capable of causing quite a bit of damage.
We always offer our clients a first-class service, and our team members can help you with:
Control, Trapping, and Removal
One of the first things the team from Iguana Control will do when you request our humane services is to control the iguana population that is present on your property, always following the most humane methods.
There are several steps we can take to provide complete solutions and to make sure they no longer find your property attractive and we will get rid of all the areas and nooks they may find attractive to build their nests.
Stubborn iguanas that do not leave the property in Weston, FL may be trapped and removed, although our success lies in the preventive treatments we implement to make sure your property is free from these bothersome and invasive species.
Monitoring and Preventive Services
Monitoring any iguana activity before it becomes a problem is key to the success of iguana control. We will study your landscaping and recommend any changes you may have to make if your property is filled with plants, fruit trees, and flowering shrubs that iguanas find so appealing. We may make suggestions as to what type of vegetation and plants you can add to detract iguanas from staying permanently on your property and finding what they use as nesting material.
We will also monitor your land frequently to ensure the land stays free of iguanas and detect anything that may result in them coming back, going so far as to make sure your garbage cans are well covered and away from an area that will be easy for them to reach.
Topography Protection
When we first visit your property, we will determine the size of the iguana problem you are facing and provide you with the most practical solution to your iguana issues. We will survey your land to find any iguana nests or any holes they may have dug into the ground to use for future nests and eliminate those holes.
We will take the necessary steps to make sure that you are no longer plagued by iguanas and keep monitoring your yard to make sure the problem does not return.
Why Do You Need Professionals to Remove Iguanas?
As a homeowner, you probably should not take pest control into your own hands, mainly when you are dealing with iguanas. This is because iguanas are capable of spreading germs, bacteria, and Salmonella which you do not want to come in contact with.
Also, although iguanas are more interested in eating your landscaping and burrowing in your land than in attacking you, they do have very sharp teeth and a serrated tail that they will not hesitate to use when they feel threatened or cornered.
Additionally, you may not be able to recognize the nooks, holes, and burrows where iguanas may hide or have their nests. Not eliminating these areas in a timely manner may result in you having an extended population of iguanas instead of eliminating them.
When you call Iguana Control, you can rest assured that we will put an end to your iguana problem. This is because we pride ourselves in always providing quality service while applying a personalized solution for each individual case.
Iguana Control FAQs
Why Do Iguanas Come Onto My Property?
They mainly come in search of food. Their diets consist of flowers, fruits, and vegetables. Among their preferred items are orchids, roses, hibiscus, lettuce, kale, and beets.
What Can I Do to Deter Iguanas from Invading My Property?
You may want to add some plants that they find distasteful or that emit strong smells that they dislike. Opt for introducing plants like milkweed, oleander, or citrus. Add plants with waxy leaves. If you do not want to eliminate any plants they may like, cover them with a wire cage.
Can I Block Their Entry Points into My Yard?
Iguanas can scale trees, walls, poles, or any other structure. Make it hard for them to climb into your home by trimming tree branches that are too close to your house and putting a sheet metal fence at least a foot tall around the base of trees and poles.
Can I Kill the Iguanas on My Property?
Although iguanas are classified as invasive, non-native species and are not protected under any type of protection law, they are covered by anti-cruelty laws. Before deciding on a radical way to get rid of them and risk facing some hefty fines, call the experts at Iguana Control to take care of the problem for you.
We're ready to answer all of your questions regarding your iguana control needs.